In many companies, business casual has become the new standard. Even firms with tight dress codes frequently loosen them on "business casual Fridays." While these standards allow you to express yourself through your clothing, professionalism is always crucial. A basic clothing collection can help you project competence and confidence at the workplace while also allowing you to develop your own individual style.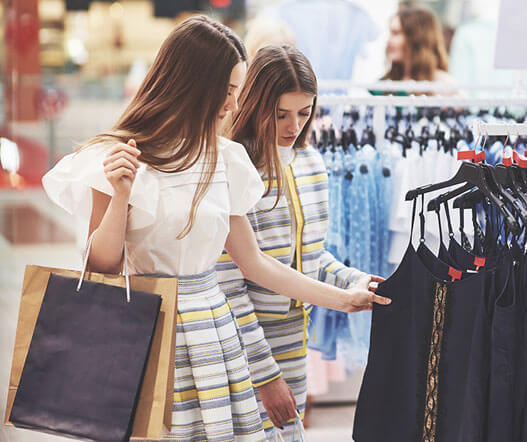 Defining "Business Casual Attire
Because not all businesses interpret "business casual" in the same manner, it's a good idea to check with your boss before going shopping. It's also a good idea to pay attention to how your coworkers and bosses dress at work.
Denim is still prohibited in some companies, but khakis with a button-down shirt or twill leggings worn beneath a tunic are acceptable alternatives. During the weekdays or on Fridays, some organizations may allow basic dark-rinse or black jeans in good condition.
Shoes can also be a source of perplexity: While women's loafer shoes, ballerina flats, and dress booties are frequently good choices, open-toed shoes, sandals of any kind, and sneakers should be avoided. When in doubt, seek advice from a senior coworker, your manager, or human resources.
Business Casual Basics
Once you've determined what your workplace's basic clothing should consist of, it's time to go shopping at a women's store. Here are some of our favorite job basics:
Jackets: Jackets have long been a fixture of both men's and women's workplaces. Business casual allows you to wear coats that aren't black, grey, or navy, or that are adorned with embroidery or appliqué.
Tops: Women should choose a variety of tops to wear beneath jackets, such as simple shells, sleeveless tops, and tank tops like basic white tank tops, as well as tunic tops, button-down shirts, and sweaters to wear on their own.
Dresses: It's easy to make a mistake when it comes to business professional dresses, so stick to classic, straightforward patterns. Shirt dresses are a good choice, especially when paired with a belt. If you're heading out in the evening, a less structured dress might be worn under a buttoned jacket or long cardigan.
Pants and Trousers: Neutral hues are frequently the best choice, owing to the fact that you want your bottoms to go with a variety of tops and outerwear.
Shoes: People pay more attention to your footwear than you know, so put your best foot forward by investing in high-quality shoes and boots. Choosing neutral hues, as with pants and trousers, will maximize your wardrobe and help you to pull together attractive business casual ensembles even when you don't have a lot of time.