If you can get honest with the reviews of your spring outfits, you would agree that getting dresses during the spring months can be tricky. You might always be confused about whether to wear shorts or sweaters, go bare-legged, or choose tights over loose yoga pants exercise. So many questions begin to linger in our minds when deciding our early spring outfits. No worries, here we have carefully listed a combination of early spring outfits from mixed tops and bottoms to stylish print and modern dresses for you. Explore these trendy outfits and upgrade your wardrobe for this spring season.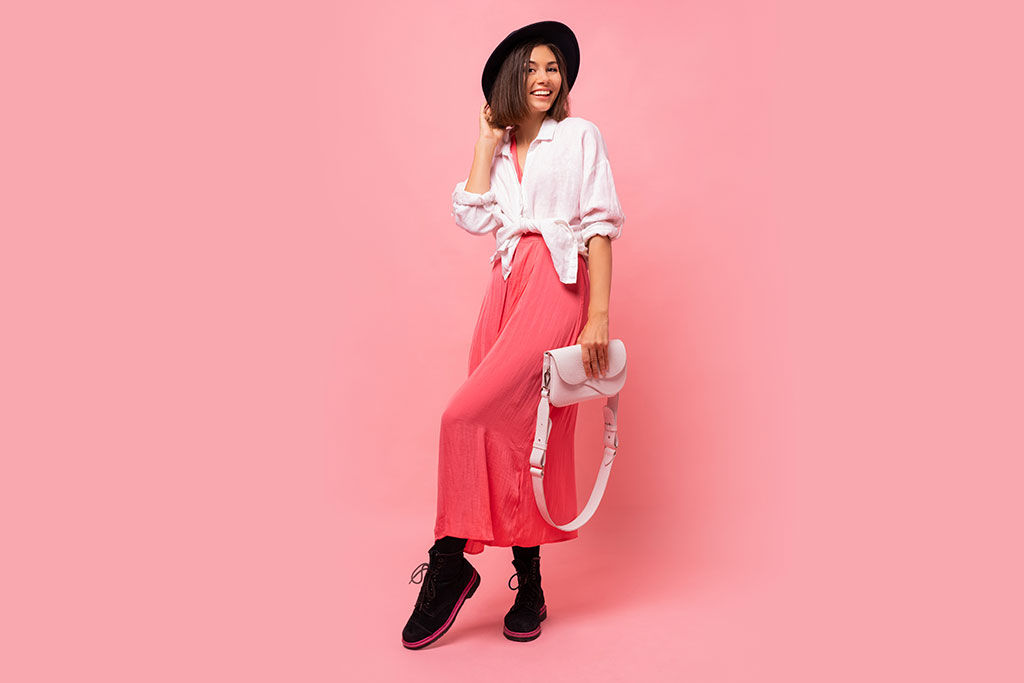 1. Pair a Perfect Basic Tank Top With Yoga Pants Exercise
For an outfit that captures your elegant look and at the same time offers you comfortable wear, pairing a basic tank top with yoga pants exercise can do you pretty well. The stylish pair will make you feel so bright and colorful. You can shop for our modal loose crew neck tee and cropped printed leggings. The leggings are great to wear under casual tees or lounging at home. In contrast, the modal top features a loose fit to keep you relaxed throughout the day. Shopping for the stylish pair will help you add a touch of elegance to your outfits.
2. Remix Your Early Spring Look With Our Modal Tulip Dress
If you are a fan of wearing something chic yet stylish that suits your comfort, a modal tulip dress can be your best option. The natural fibers of the clothing offer you a soft yet lustrous appearance. Also, if you are searching for one of the fresh ways to remix your early spring look with something elegant yet comfy, try shopping for our trendy modal tulip dress.
3. Get A Perfect Outfit by Pairing Drop Shoulder Top With Printed Slimming Pants
The crisp colors of the cotton slimming pants with pockets make for an effortlessly sophisticated look that you can adjust or tone up or down as per the occasion. The durable top is perfect for travel or running errands. Show off the highly comfortable and stylish printed slimming pants by pairing them with a cotton drop shoulder top. The shoulder top is designed to keep comfort in mind and can be worn when doing yoga. If you search for affordable yet trendy yoga tops online, the cute yet comfortable drop shoulder top can be a good choice.
Shop Comfortable Yet Trendy Early Spring Clothing With Us!
The exceptional combinations of comfy pairs of our cute yet comfortable tops and stylish bottoms may have convinced you to buy them. If you are looking for an online shopping store to buy your finest quality durable early spring outfits, atoztees.com can be your best go-to place. We offer excellent customer service, and our products are recognized for providing the best versatility, sustainability, and value. Ours is the best shopping store that gives yoga basic clothing in New York. Reach out to get any assistance purchasing our spring modern yet simple clothing products.